As the heart of Georgia's vibrant urban landscape, the Atlanta Metro area is a hub of innovation, creativity, and modern design. This dynamism extends to the roofing industry, where homeowners are embracing the latest trends to enhance their properties' aesthetics and functionality. From innovative materials to captivating colors and design elements, the roofing landscape in Atlanta Metro is constantly evolving. Infinity Roofing Contractors is at the forefront of these trends, offering cutting-edge roofing solutions that combine modern design with superior performance. In this comprehensive guide, we will delve into the latest roofing trends prevalent in the Atlanta Metro area and showcase Infinity Roofing Contractors' expertise in staying ahead of the curve with modern roofing solutions.
Modern Roofing Materials for Superior Performance
Innovative roofing materials have revolutionized the industry, offering homeowners superior durability, energy efficiency, and longevity.
Metal Roofing: Metal roofs continue to gain popularity for their exceptional durability, energy efficiency, and modern appeal.

Synthetic Roofing Materials: High-quality synthetic roofing materials replicate the look of natural materials while offering enhanced durability and resistance to weather elements.

Eco-Friendly Roofing: Environmentally-conscious homeowners are opting for sustainable roofing materials like recycled shingles or cool roofs.
Captivating Colors and Design Elements
Roofing trends in Atlanta Metro encompass a broad spectrum of colors and design features that add character and allure to homes.
Bold Color Palettes: Homeowners are opting for bolder and richer color choices to make a statement with their roof's appearance.

Roof Accents: Roof accents, such as unique patterns or decorative tiles, elevate the aesthetic appeal of traditional roofing materials.

Two-Tone Roofing: Two-tone roofs, combining contrasting colors, add depth and visual interest to a home's exterior.
Modern Roof Shapes and Profiles
Roof shapes and profiles have evolved beyond traditional styles, allowing homeowners to personalize their homes' exteriors.
Shed Roofs: Shed roofs are gaining popularity for their contemporary, minimalist appearance, and efficient rainwater management.

Flat Roofs: Flat roofs provide a sleek and modern look, perfect for modern architectural designs.

Combination Roofs: Homeowners are mixing different roof styles to create unique and visually appealing profiles.
Energy-Efficient Roofing Solutions
As energy efficiency becomes a priority for homeowners, modern roofing solutions offer cutting-edge technologies to reduce energy consumption.
Cool Roofs: Cool roofs, designed to reflect sunlight and absorb less heat, help lower indoor temperatures and reduce cooling costs.

Solar Roofing: Solar panels integrated into roofing materials allow homeowners to harness solar energy and offset electricity expenses.

Green Roofing: Green roofs provide natural insulation and absorb rainwater, offering sustainable and energy-efficient solutions.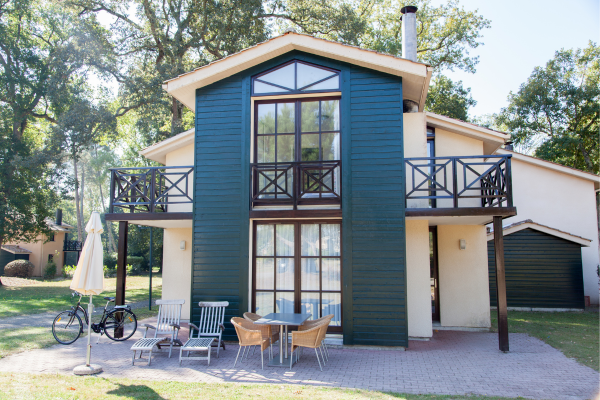 Infinity Roofing Contractors' Expertise in Modern Roofing
Infinity Roofing Contractors is committed to providing Atlanta Metro homeowners with modern roofing solutions that combine style, functionality, and sustainability.
Roofing Consultation: Our expert team offers personalized roofing consultations to identify the ideal roofing solution for your home.

High-Quality Materials: We source top-of-the-line roofing materials to ensure exceptional durability and performance.

Skilled Installation: Our skilled technicians ensure precise and reliable installation, adhering to modern roofing best practices.

Sustainable Roofing Options: Infinity Roofing Contractors offers a range of eco-friendly roofing choices to meet sustainability goals.
Conclusion
As Atlanta Metro continues to thrive in modernity and innovation, so does the roofing industry. The latest roofing trends showcase a marriage of style and functionality, with homeowners opting for cutting-edge materials, captivating designs, and energy-efficient solutions. Infinity Roofing Contractors is a trusted partner for Atlanta Metro homeowners, providing expert roofing services that align with the evolving roofing landscape.
Contact Infinity Roofing Contractors today to explore modern roofing options that elevate your home's design and performance. Embrace the future of roofing with Infinity Roofing Contractors.