As a dedicated roofing contractor in Kennesaw, Georgia, we understand that our local community has recently faced a challenge in the form of a hail storm on September 12, 2023. When such unexpected weather events occur, it's crucial for property owners to know the steps to take to protect their investments and ensure a swift recovery. In this article, we'll provide valuable guidance on what to do if your home or business was hit by the September 12 hail storm.

1. Safety First:
The safety of you and your loved ones should always be the top priority. If the storm is still ongoing, stay indoors and away from windows. Once it's safe, carefully inspect your property from a distance to assess any immediate hazards. If you suspect structural damage, contact local authorities and professionals immediately.
2. Document the Damage:
As soon as it's safe, document the damage thoroughly. Take photos and videos of both the exterior and interior of your property. This visual evidence will be essential when working with your insurance company and roofing contractors.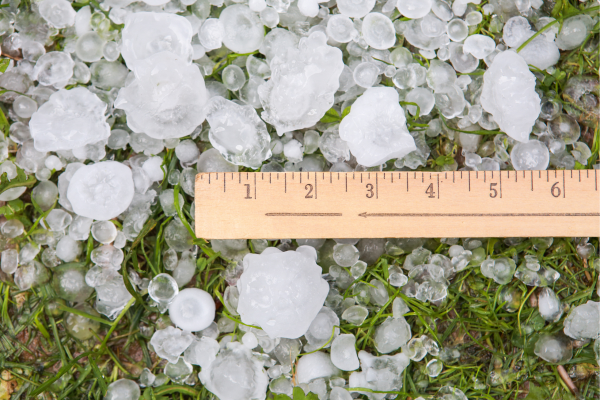 3. Seek Professional Assessment:
Engage with reputable roofing contractors like Infinity Roofing Contractors for a comprehensive inspection of your property. We have a deep understanding of the unique challenges posed by Kennesaw's weather, and we can assess the extent of the damage and recommend necessary repairs.
4. Contact Your Insurance Provider:
Reach out to your insurance company promptly to report the damage. Familiarize yourself with your insurance policy and understand what it covers. Hail damage is often covered, but it's essential to be clear on the details. Provide the documentation you've collected to your insurer.
5. Consider Temporary Repairs:
If your property has sustained significant damage that requires immediate attention, consult with professionals about temporary repairs. These measures can prevent further damage while you navigate the insurance claims process and plan for permanent repairs.
6. Understand the Claims Process:
Your insurance provider will guide you through the claims process, but it's essential to be informed. Keep meticulous records of all communications with your insurer, contractors, and any other relevant parties. This will help ensure a smooth process and accurate reimbursement.
7. Choose a Trusted Contractor:
Selecting the right roofing contractor is crucial. Look for a company with a strong reputation in the Kennesaw community, proper licensing, insurance coverage, and experience in handling hail damage repairs. Ask for references and verify their credentials.
8. Stay Informed:
Stay updated on local news and any assistance programs or resources that may be available to affected property owners. Local authorities and organizations often provide support during recovery efforts.
Conclusion:
In the face of adversity, the Kennesaw community has always shown resilience and unity. If your property was impacted by the September 12 hail storm, remember that you're not alone. By following these steps, emphasizing safety, and seeking professional assistance, you can navigate the path to recovery with confidence.
Infinity Roofing Contractors is committed to assisting you throughout this process. Together, we will rebuild and strengthen our community once again.