Nestled in the heart of Georgia, Hiram boasts not only a rich history and Southern charm but also a variety of architectural gems that dot its landscape. As homeowners in Hiram strive to maintain and improve their properties, one crucial aspect often overlooked is siding. At Infinity Roofing Contractors, we understand the significance of this often underappreciated element in home aesthetics and protection.
In this extensive guide, we will delve into the world of siding services in Hiram, Georgia, bringing to light the transformative potential of this exterior solution. With a focus on durability, aesthetics, and energy efficiency, Infinity Roofing Contractors' professional siding contractors have the expertise and experience to take your home's curb appeal and functionality to new heights.
The Role of Siding in Home Improvement
The Aesthetic Impact
Siding is much more than a protective shell for your home; it's a design element that can significantly enhance its visual appeal. In Hiram, where homeowners take pride in their residences, choosing the right siding material and design is paramount. Our professionals at Infinity Roofing Contractors can guide you through a myriad of choices, from classic vinyl siding to elegant fiber cement options.
The Protective Barrier
While the aesthetics of siding are crucial, its primary role is to shield your home from the elements. Georgia's climate, with its hot summers and occasional storms, necessitates a durable and resilient siding solution. We'll explore the benefits of various siding materials, from their resistance to moisture and pests to their ability to withstand harsh weather conditions.
Siding Materials for Every Need
Vinyl Siding
Vinyl siding is a popular choice among Hiram homeowners for its affordability, low maintenance, and versatility. Our professional siding contractors will discuss the advantages of vinyl siding, such as its resistance to rot, fading, and warping. We'll also delve into the wide range of colors and styles available, ensuring your home reflects your unique taste.
Fiber Cement Siding
For those seeking an upscale and long-lasting option, fiber cement siding offers exceptional durability and a high-end aesthetic. We'll explore the benefits of fiber cement, such as its resistance to fire, insects, and moisture. Additionally, our experts will discuss the installation process and how it can add value to your Hiram property.
Wood Siding
For homeowners who appreciate the timeless beauty of wood, we'll discuss the pros and cons of wood siding options. Our professionals will provide guidance on the maintenance required to preserve the natural elegance of wood, along with considerations for sustainability and durability.
Insulated Siding
Enhance your home's energy efficiency with insulated siding options. Our experts will explain how insulated siding can reduce energy bills and create a more comfortable living environment. We'll also discuss the variety of materials available for insulated siding and their impact on your home's thermal performance.
The Infinity Roofing Contractors Advantage
Professional Installation
A crucial aspect of siding services is the installation process. Our highly trained and certified siding contractors at Infinity Roofing Contractors pride themselves on precision and attention to detail. We'll take you through our installation methods, emphasizing how a professional touch can maximize the longevity and functionality of your siding.
Customization and Design
Your Hiram home is a reflection of your personality and style. We'll showcase how our team can help you customize your siding to match your vision. From color choices to texture and finish options, your siding will be a testament to your taste and preferences.
Energy Efficiency and Sustainability
In an era of environmental consciousness, we understand the importance of sustainable choices. Learn how our siding services can help reduce your home's carbon footprint and contribute to energy efficiency. We'll discuss how certain siding materials and installation techniques can enhance your home's eco-friendliness.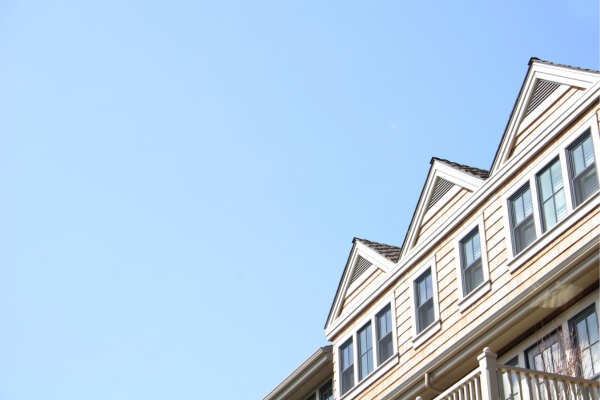 Siding Maintenance and Longevity
Cleaning and Maintenance Tips
To ensure your siding retains its beauty and functionality, proper maintenance is essential. Our experts will provide a comprehensive guide on how to clean and maintain your siding, addressing common issues like mold, mildew, and discoloration.
Extending Siding Lifespan
Investing in quality siding is an investment in your home's future. Discover how preventive measures and regular inspections can extend the lifespan of your siding. Our professionals will offer insights into signs of siding wear and when it might be time for an upgrade.
Your Siding Transformation Begins Here
Consultation and Quote
Ready to embark on your siding journey with Infinity Roofing Contractors? We offer complimentary consultations to discuss your siding needs and provide detailed quotes tailored to your project. Our professionals will explain the entire process, ensuring you have a clear understanding of the timeline and budget.
Expert Advice and Support
Our team of professional siding contractors is dedicated to making your vision a reality. We'll be by your side from project initiation to completion, offering expert advice and support. Whether you have questions about siding materials, design, or energy efficiency, we're here to help.
Conclusion
In Hiram, Georgia, where homes are cherished, siding is more than just an exterior element; it's an investment in the beauty, protection, and value of your property. At Infinity Roofing Contractors, we're committed to delivering top-notch siding services that exceed your expectations. Our professional siding contractors are equipped with the knowledge, skills, and dedication to transform your home into a showcase of durability and elegance.
Are you ready to elevate your home's beauty and protection with Infinity Roofing Contractors' siding services in Hiram, Georgia? Contact us today to schedule your complimentary consultation and take the first step toward a siding transformation that will redefine your home.