As we step into a new year, it's the perfect time to consider revitalizing your home's exterior with new roofing and siding. Your home is a reflection of your personal style and a significant investment, making it essential to maintain and update its appearance. In this blog, Infinity Roofing Contractors will highlight five compelling reasons why transforming your home with new roofing and siding in 2023 is a smart decision. From enhancing curb appeal to improving energy efficiency, our expert team will guide you through the transformative benefits of this home improvement endeavor.
Boost Your Home's Curb Appeal
Elevate Aesthetics: A new roofing and siding makeover can instantly refresh your home's appearance, boosting its curb appeal and making it stand out in your neighborhood.

Enhanced Exterior Design: Choose from a wide array of roofing materials and siding options to complement your home's architectural style and create a cohesive, appealing look.

Increased Property Value: An aesthetically pleasing exterior can significantly increase your home's resale value, providing a solid return on investment.
Improve Energy Efficiency and Lower Utility Bills
Energy-Efficient Roofing: Investing in energy-efficient roofing materials like cool roofs or reflective shingles can help regulate indoor temperatures and reduce cooling costs during hot Georgia summers.

Insulated Siding: Upgrading to insulated siding materials enhances your home's thermal performance, preventing heat loss in winter and reducing heating expenses.

Sustainable Solutions: Opting for eco-friendly roofing and siding materials contributes to energy conservation and environmental sustainability.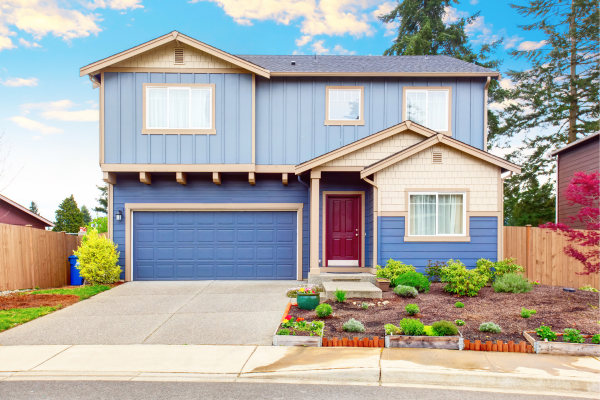 Protect Your Home From Harsh Weather Conditions
High-Quality Roofing: New roofing provides superior protection against wind, rain, and hail, safeguarding your home and belongings from potential damage.

Durable Siding: Robust siding materials resist weathering, ensuring your home remains protected from extreme weather conditions and elements.

Prevent Costly Repairs: Investing in new roofing and siding now can prevent costly repairs caused by water infiltration and weather-related damage.
Enhance Structural Integrity and Safety
Roof Structural Upgrades: Replacing an old or damaged roof enhances the structural integrity of your home, preventing potential leaks and compromising your home's safety.

Reinforced Siding: New siding adds an extra layer of protection to your home's exterior, shielding it from external impacts and enhancing safety.
Reduce Maintenance and Upkeep Efforts
Low-Maintenance Roofing: Modern roofing materials, like metal or synthetic shingles, require minimal upkeep, saving you time and money on maintenance tasks.

Easy-to-Clean Siding: New siding materials are designed to resist dirt and stains, making cleaning and maintenance a breeze.
Conclusion
Transforming your home with new roofing and siding in 2023 offers numerous benefits, from enhancing curb appeal to improving energy efficiency and protecting your home from harsh weather conditions. Infinity Roofing Contractors is your trusted partner for this transformative home improvement project. Our expert team is committed to delivering top-quality materials, professional installation, and exceptional customer service to ensure your home makeover exceeds your expectations.
Contact Infinity Roofing Contractors today to embark on a journey of home transformation with new roofing and siding. Embrace the future of your home's exterior with us.