We are already a few months into 2023 and for homeowners who haven't gotten on the bandwagon yet, now is the perfect time to start thinking about updating their home's exteriors to keep up with the latest trends. With a plethora of options available, choosing the perfect exterior design can be an overwhelming and daunting task. That's why we've compiled a list of the hottest exterior home trends for 2023 that are sure to capture your attention and increase your home's curb appeal!
Read on to learn about the latest and greatest designs that will make your home shine.
#1- Create Contrast By Combining Dark Shingles With Light Siding
One of the most popular exterior trends in 2023 is the pairing of shingles in shades of black, brown and gray with white vertical siding and dark accents. This combination creates a beautiful and contrasting effect that is perfect for new constructions. If you prefer a more harmonious contrast, consider blending dark siding with pale finishes instead. This will make your house stand out in a beautiful and subtle way.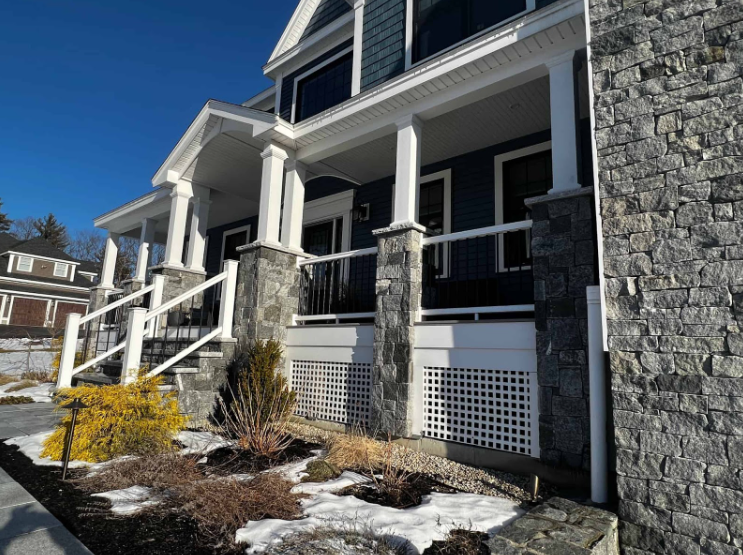 #2- Stay Sleek With Shades Of The Same Color Family
Another trend that is gaining popularity is merging shades from the same color family, such as light gray siding with dark trim and gray shingles. This color pairing gives the house a sleek and modern look that is popular among homeowners.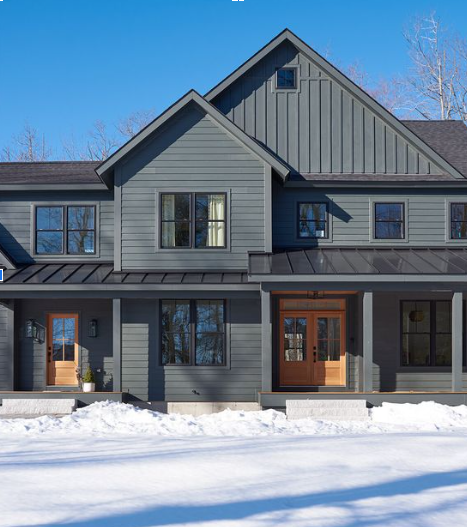 #3- Connect With Natural Using Wood & Stone With Warm Colors
Additionally, complementing wood or stone exteriors with warmer, deeper shingle colors is a trend that reflects a connection with nature. The use of seaside pebbles or wheat-inspired shades makes the house look more grounded and in touch with the environment.
#4- Mix It Up With Different Materials
If you're looking for a more dynamic and unique look, combining a mix of shapes, colors, and textures is the way to go. Incorporating wood, metal, or stone finishes, round accents, and multi-dimensional shingles is a trend that creates an almost artistic appearance. This design choice is great for people who don't want their home to look like every other house on the block.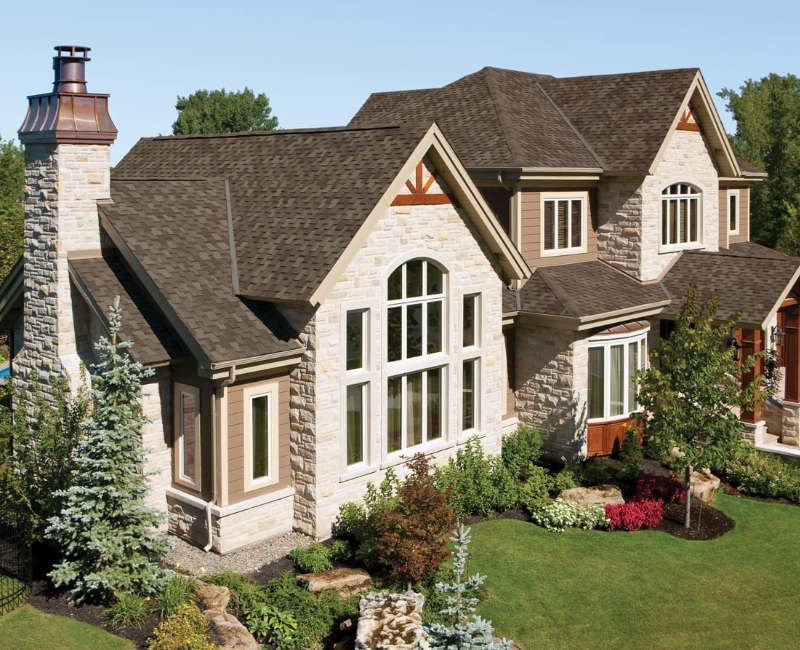 #5- Get Natural Light With Large Windows
Lastly, another popular trend for exteriors in 2023 is the use of large windows. Floor-to-ceiling windows provide natural light and can also make the house look bigger and more spacious. This trend is perfect for homeowners who value an abundance of natural light and want to maximize their home's views.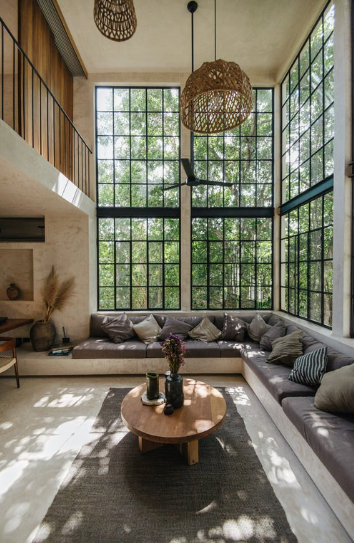 So there you have it-All the 2023 exterior home trends you need to know about, but certainly not stress about as there are many exciting and unique design options available for homeowners who want to make their home stand out.
From contrasting effects and color blending to multi-dimensional shingles and large windows, these trends are not only eye-catching but also add value to your property.
We hope that this blog has given you some inspiration on how to renovate your home's exterior and make your home the talk of the neighborhood.

As always, if you have any questions at all about renovating or designing your home's exterior so that it is the home of your dream, reach out to our team at Infinity Roofing Contractors today and get a FREE estimate… We are always here to help!